In November I visited Helsinki for a week. I took a day trip to Suomenlinna fortress, a UNESCO World Heritage Site, located approximately one km off the coast from Helsinki.
Suomenlinna, is a UNESCO World Heritage site that is located on a group of islands just a short ferry ride from the capital city of Helsinki, Finland.
It was built in the mid-18th century by the Swedish to defend against Russian expansion, Suomenlinna is a unique blend of military and civilian architecture.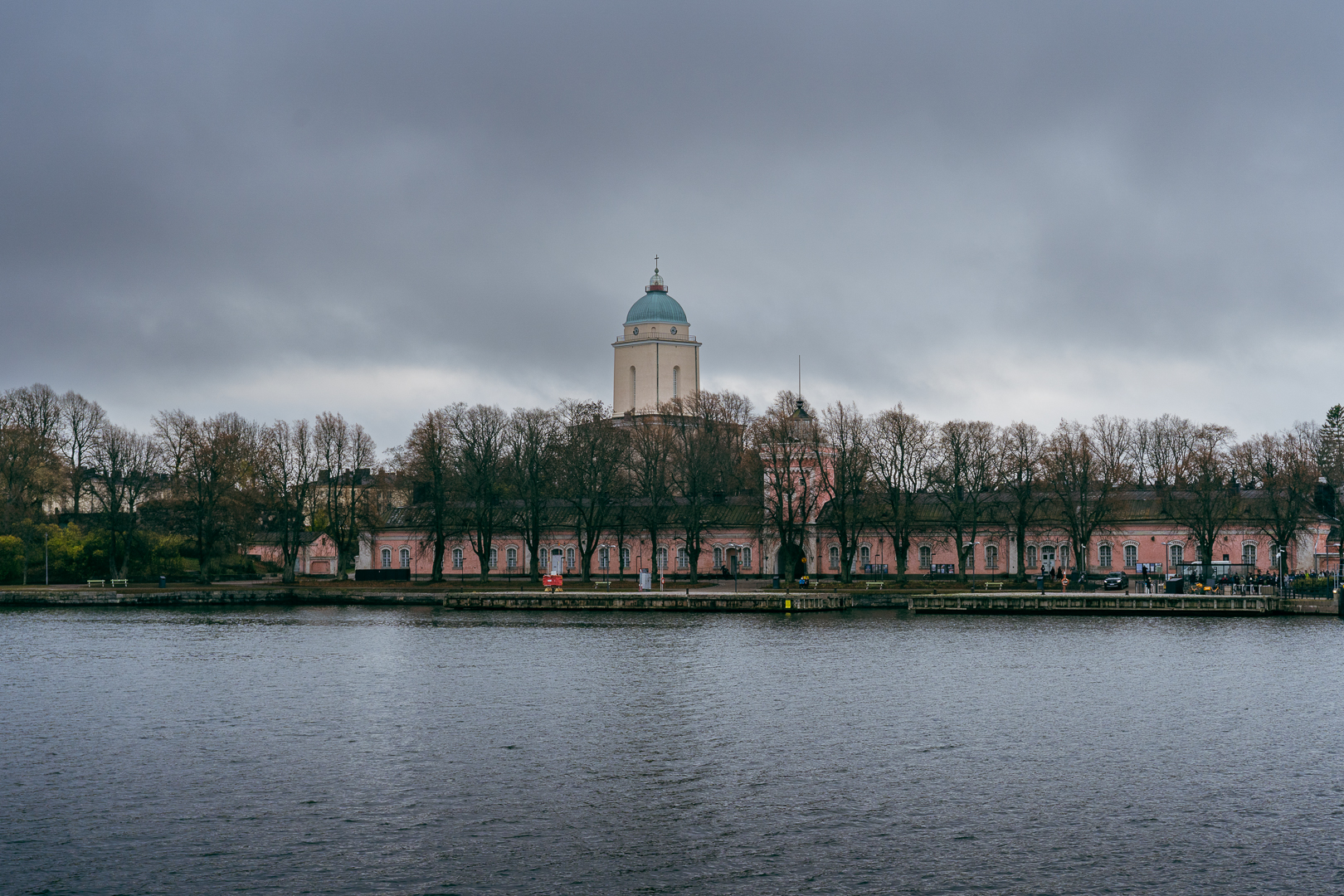 As the ferry approaches the island, the impressive fortress comes into view.
As you step off the ferry, you see this pink entryway. As you walk through the gate, you'll see a mix of barracks, warehouses, and residential buildings, all of which were built to support the fortress's military operations.
The top of the church is actually a lighthouse i. This shining beacon of a lighthouse is actually the tower I saw in the mist that magically appeared in January of 2019. (I made a short Youtube video about that moment, you can watch it here).
There is a lot to see on the island if you are interested in maritime history or just want to explore the island. We explored the island on our own. It was november so it was kind of cold and the rain was hanging in the air. But in summer you can relax on one of the many beaches, hike through the forest, or visit one of the island's many museums and art galleries. It's well worth a visit if you come to Helsinki.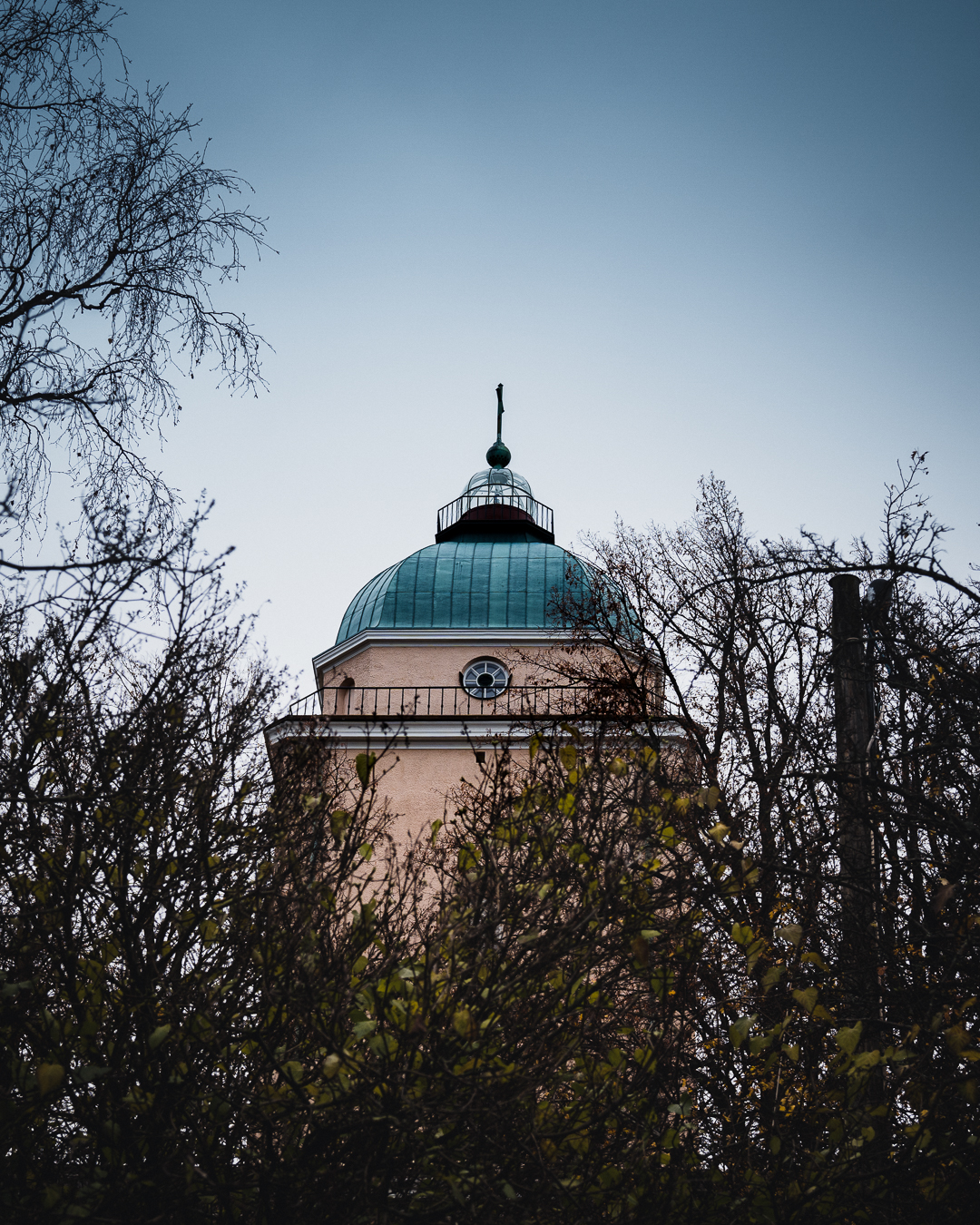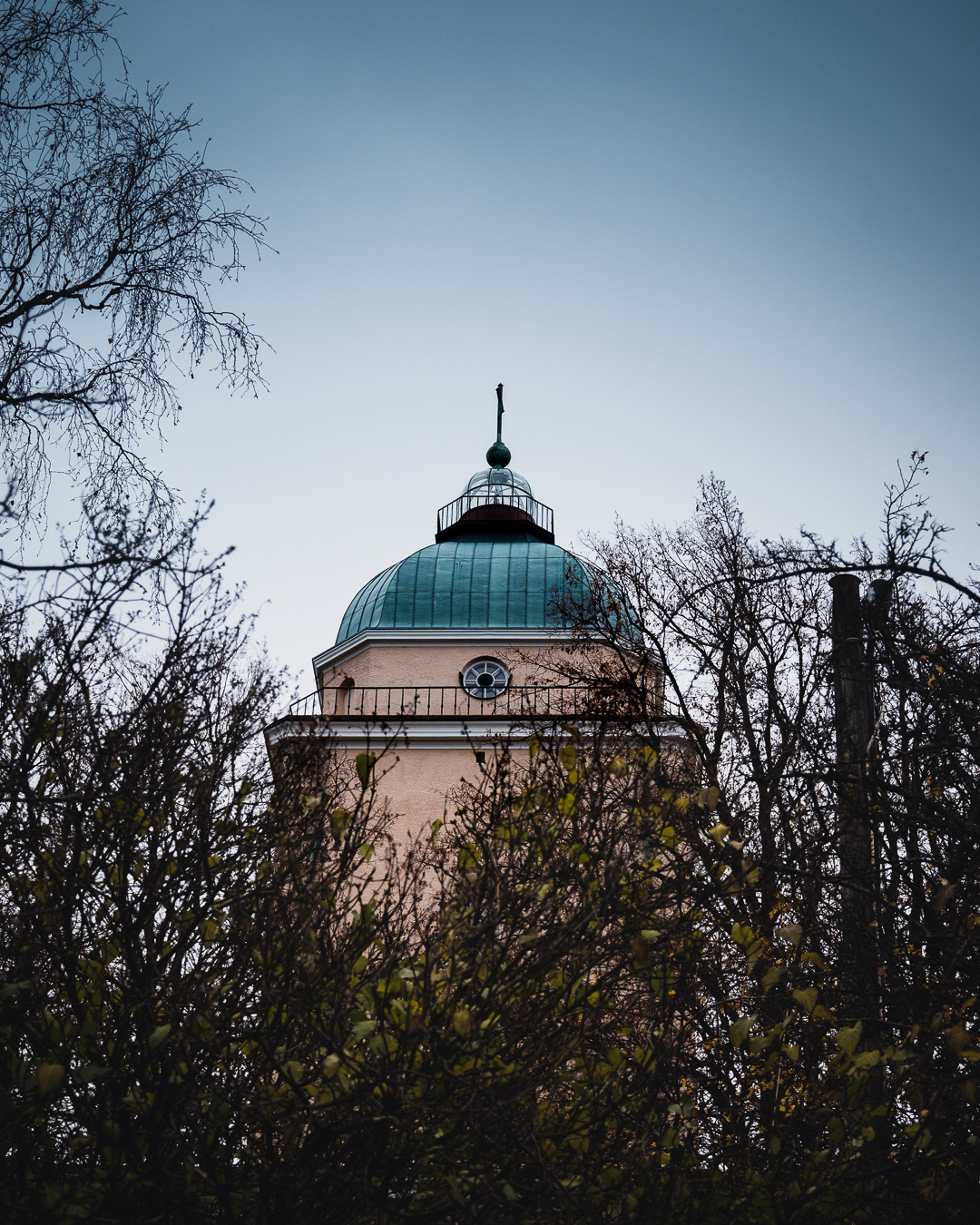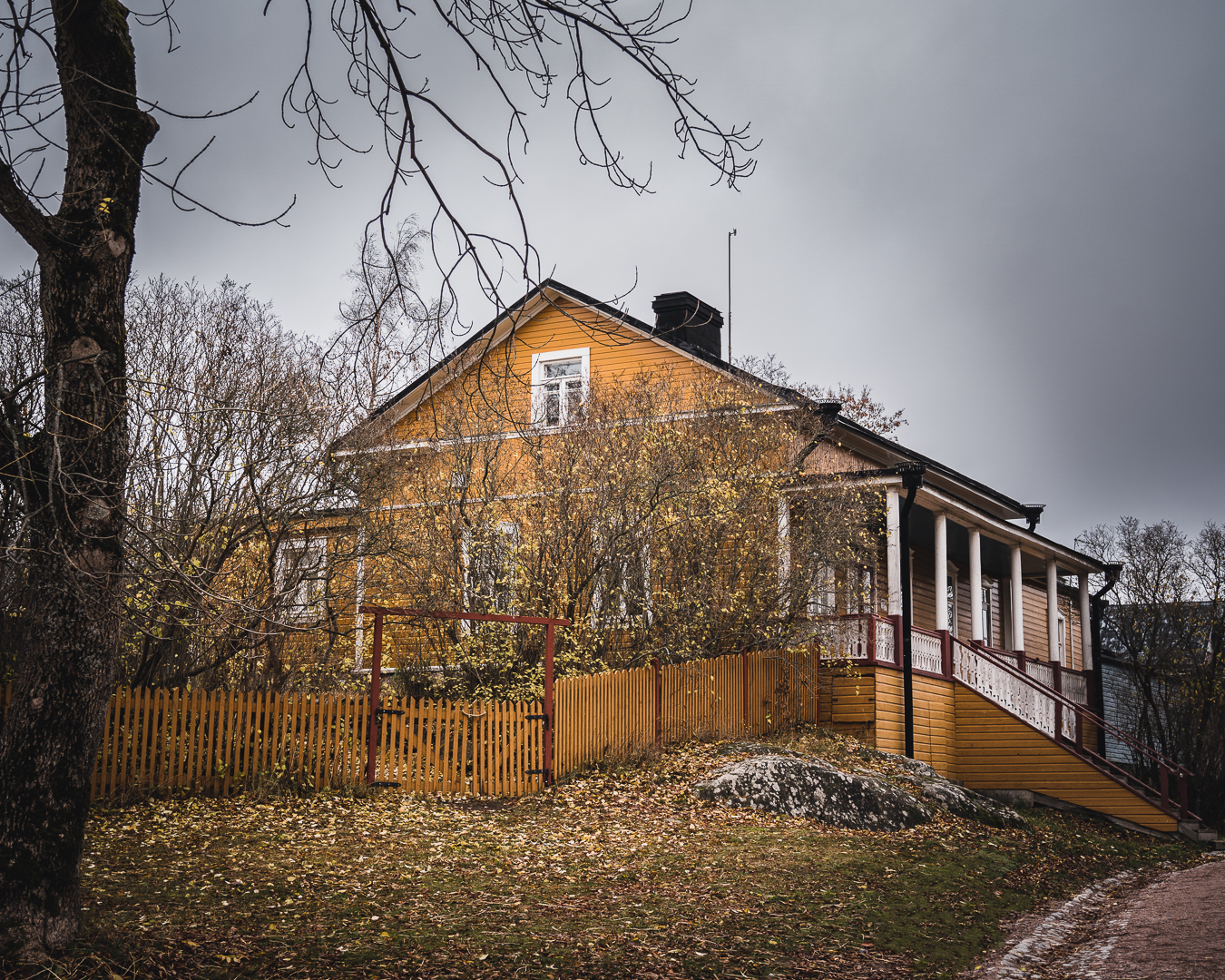 This day trip to Suomenlinna was a dream come true. I have wanted to visit since the winter of 2019. If you missed why, check out that video here: