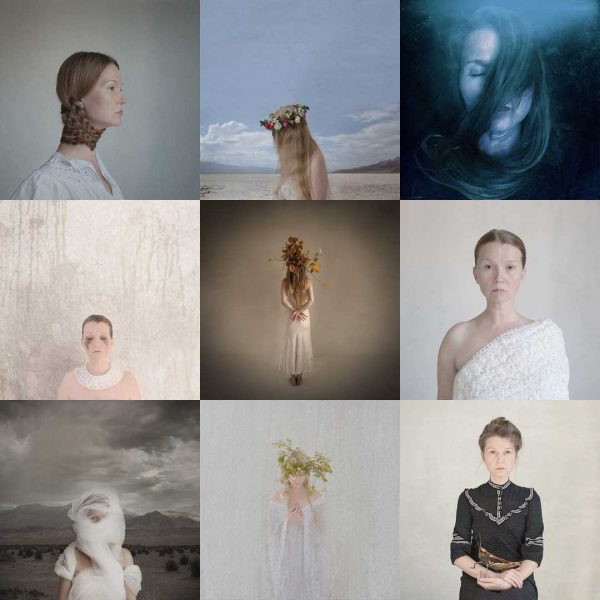 I love Instagram. There are so many inspirational artist out there who shares some amazing art. From Painters and Illustrators to Nature Photographers and adventurers. But it is also a hard media form to be notised on as a artist with a smaller follow because there are so many talented artist on IG. And the changes IG has done the last year has not make it easier. But I will continue to share my work and comment and follow other artists who's work I enjoy. Because that is what IG is for me. Inspirational and love for the art.
My 9 most liked Instagram post this year is a combination of both new and old pieces. These are the most liked once. Bit as fun it is to get followers, comments and likes on my art in the end I do this for me not anyone else. And I think that is very important. It's so easy to be swallowed by the thought of likes and the number of followers. And you start to share stuff that you know get many likes. Bit if you do that you are selling a bit of your soul. But if you do it for the love of your art and how happy it makes you to share. The numbers doesn't really count.
Some of my favourite artists on Instagram
I follow a lot of other artist on Instagram. Some of these amazing artists has big follows. Others not. But get in with the IG love and check out these or other amazing artists in you IG flow and comment what you like about their work. Appreciation means a lot. And as an artist it's nice to hear your thoughts. What kind of emotion does the work give you?
Sue Bryce, Felix Kunze, Alexia Sinclair, Ted Chin, Das Tok, Maja Larsson, Nadja Wedin, Whitney Leigh Morris, Ben Brown, Elsie Larson, Paquereauv 
If you like to follow my work on IG I'm there as @tiinapetersson_photography I also share IG storys with sneak peeks of new work. (I share my Landscape and travel photos on my other account @tiinapetersson.
Tiina