A single whiff of a familiar scent can unlock hidden chambers within our minds, where our memories lay dormant, and transport us back to a time when life was full of innocence and endless imagination and days filled with laughter and wonder. The fragrance of lilacs do that for me.
Close your eyes and let your senses wander. Can you feel it? Can you smell it? Can you remember? The gentle caress of the late spring warm breeze, carrying the delicate scent of lilacs. It's a fleeting moment, a gift from nature that graces our lives for a precious season.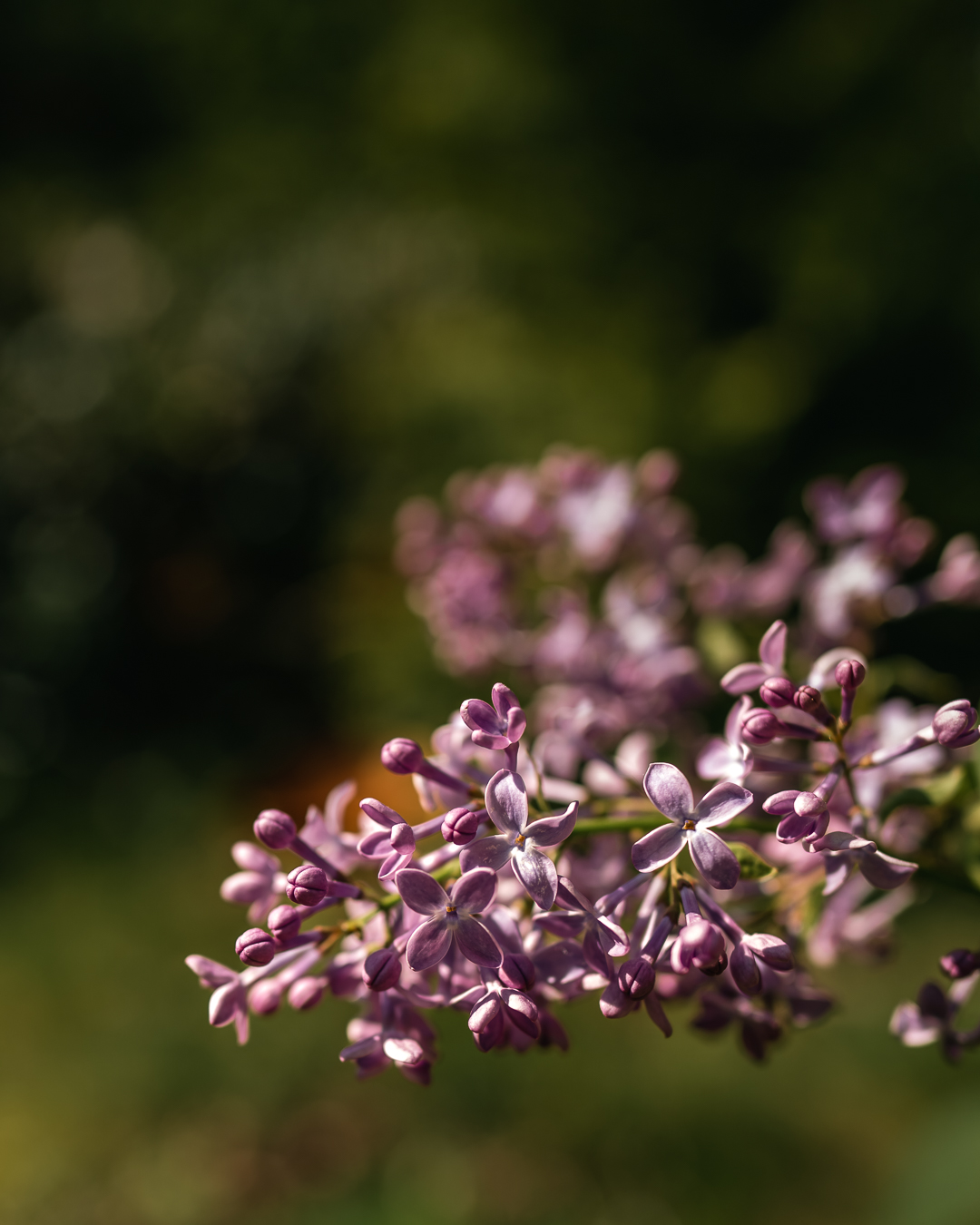 As we grow older, the demands of life often pull us away from the simplicity and beauty of childhood. But through the power of fragrances, we can evoke those moments once more.
For me, the fragrance of lilacs carries me to the days of my childhood. When the air was filled with their sweet aroma, mingling with the laughter of friends and the carefree melodies of childhood.
I remember the joy of the end of the school year and the start of endless summer days playing with my friends and running wild on the fields. Or the quiet rainy days with my nose deep in the story of a book.
These memories, so precious and timeless, are interwoven with the fragrances that surrounded me today.
When picking the lilac blossoms they releases their essence with each passing second. It's as if they are sharing their story with me, reminding me of the beauty that exists in the world and within myself. I cant help but smile.
So in this weeks video I'm trying to bottle up the fragrance of lilacs in a lilac syrup to capture these happy summer feelings and bottle them up.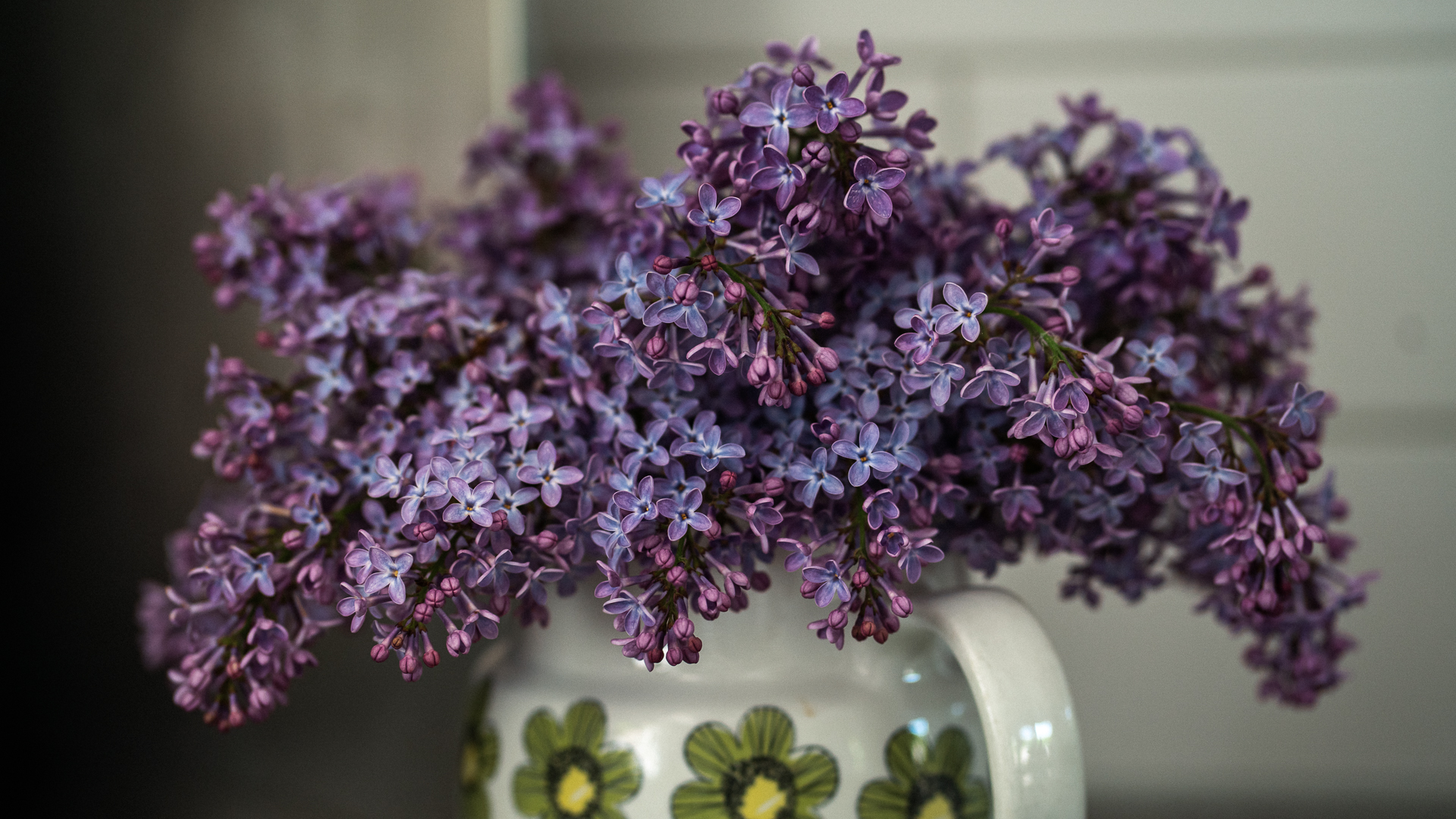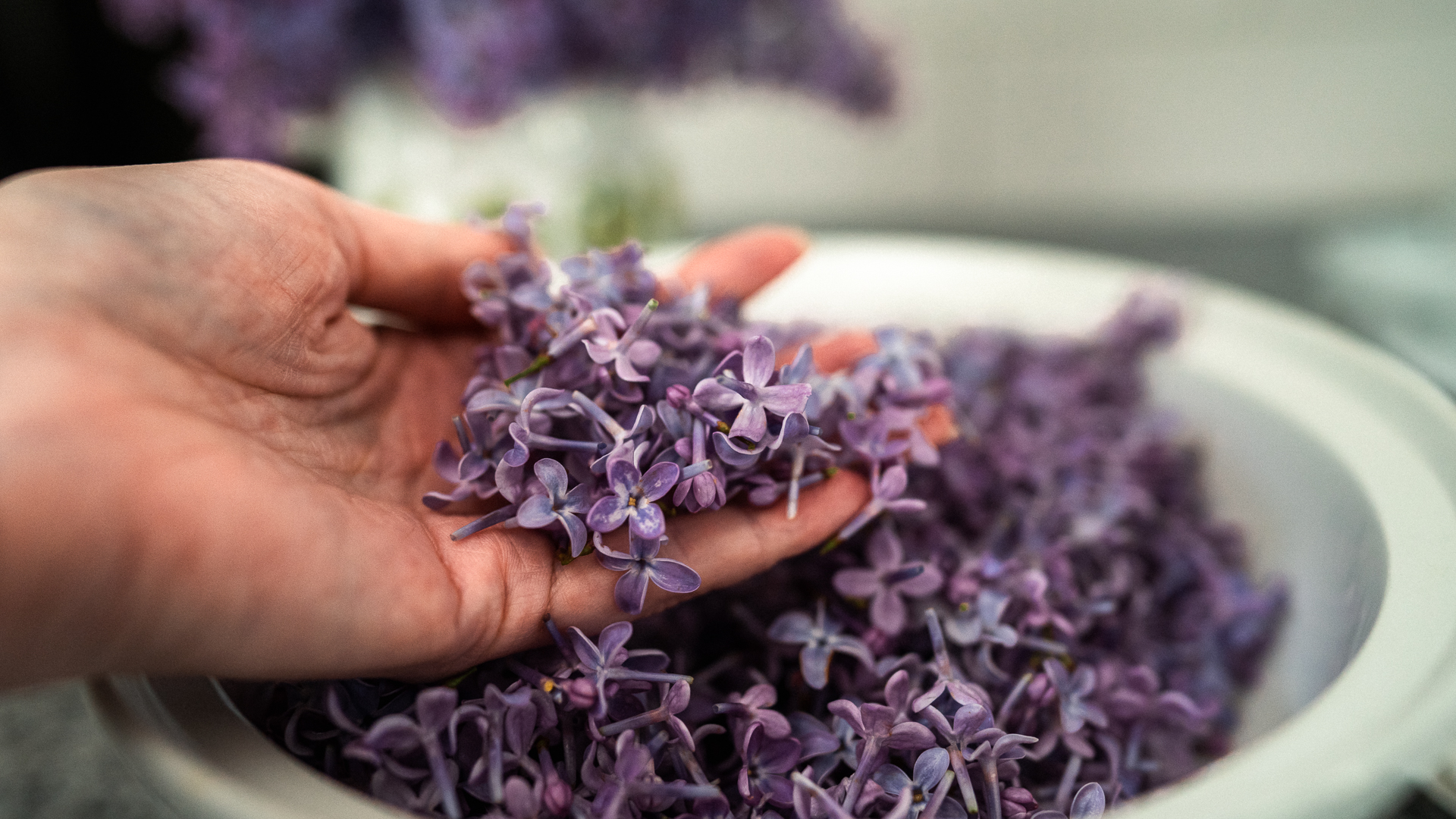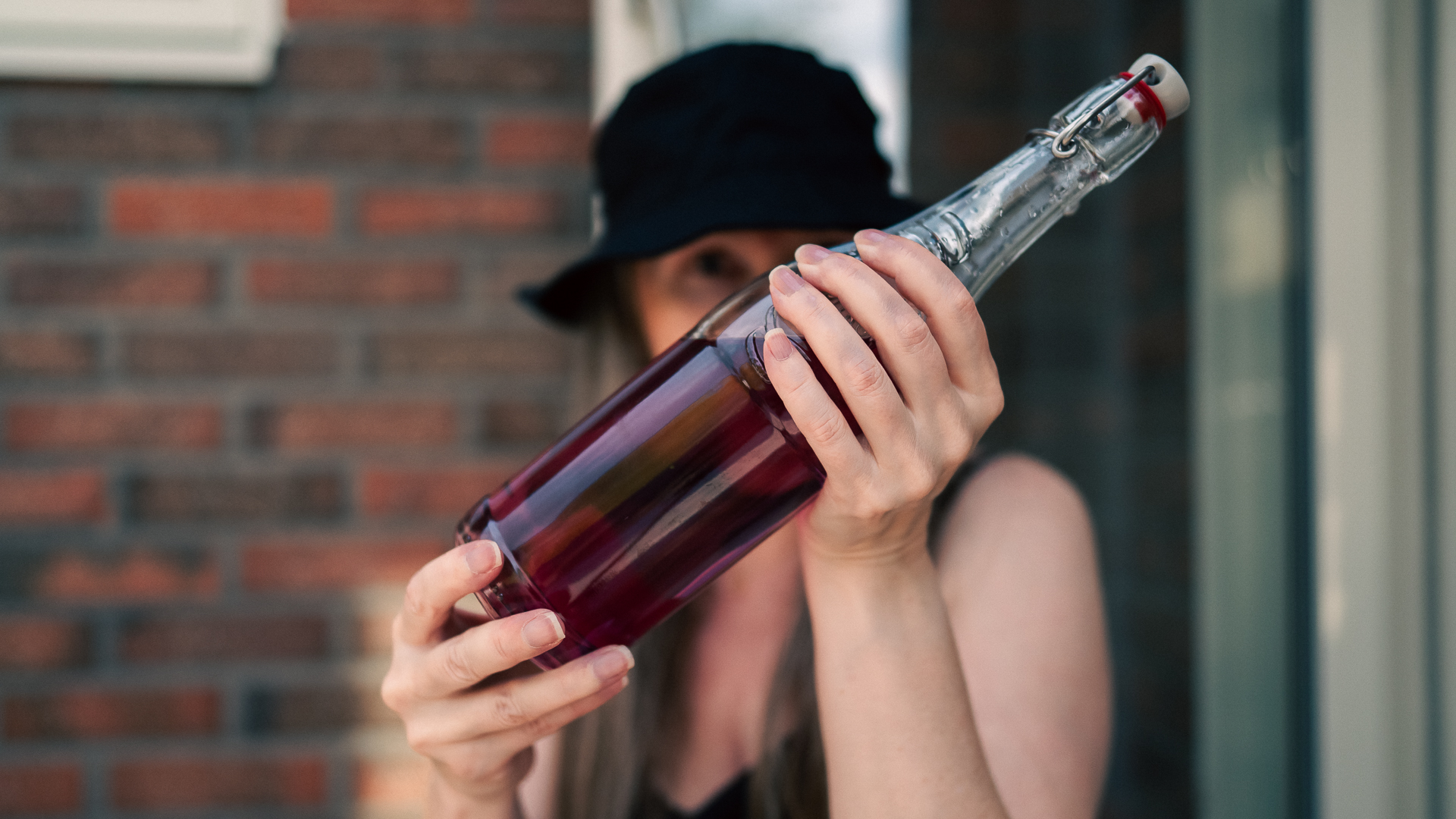 A bottle of endless summers running wild.
Every time in the future I pour a bit of this Lilac elixir into a drink, I will, with each sip, be transported back to those sunlit carefree childhood days. It's going to be a gentle reminder that even in the chaos of adulthood, a familiar scent can transport me back to a time when the world was filled with new possibilities and every day held a new adventure. It's also going to be a reminder that the world, still, has endless new adventures awaiting.
The lilac syrup recipe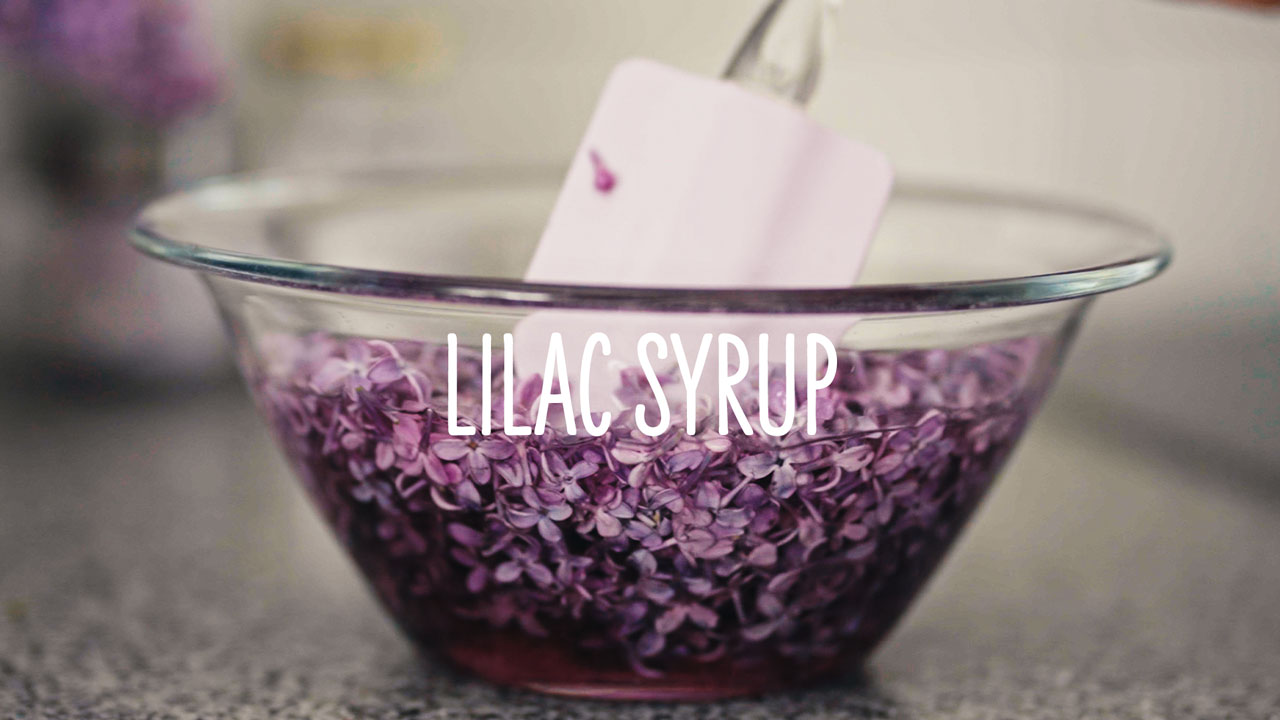 For those who want to make their own Lilac syrup. It's a easy recipe. You only need 3 ingredients to make the Lilac syrup: lilac blossoms, granulated sugar, and water. I used an American recipe to follow. It's a 1+1+1 mix. (One part water, one part lilac blossoms and one part sugar). I used about two cups of each. Two cups is about 5 dl ( 4.7dl). For my taste it was a little bit too sweet so If I make it again I will make it with less sugar.
I also added a few blueberries for color. The syrup in it self is light yellow. And if you want you can add som citrus. I didn't:
Step by step guide for Lilac syrup:
Pick the flowers.
Rinse the flowers thoroughly to remove any dust or tiny insects. Use a fine-mesh strainer.
Separate the blossoms from the stem. Try to avoid adding green stems and leaves, which some say can make the syrup bitter.
Put water to boil on medium heat. Add sugar. Stir to dissolve the sugar while bringing the mixture to a boil over medium heat.
Add some blueberries for a bit of color.
Continue to boil for 5 minutes, then turn off the heat and let it cool down to room temperature.
Pour the room temperatured sugar water over the lilac flowers and allow the lilacs to infuse the syrup for 4 to 12 hours, depending on how much lilac flavour you want. (I let it infuse for over 12 hours).
Strain the syrup using a fine mesh sieve. Press down on the flowers to extract as much syrup and flavour as possible.
Seal the Lilac syrup in a jar or bottle and store it keep in the refrigerator.
Watch the video