Before I broke my hand almost two months ago I started a new series. A series that is very different from my usual work. I can't really describe the feel of them at this moment. But. I like them a lot. And they are very much all still mysterious and intriguing.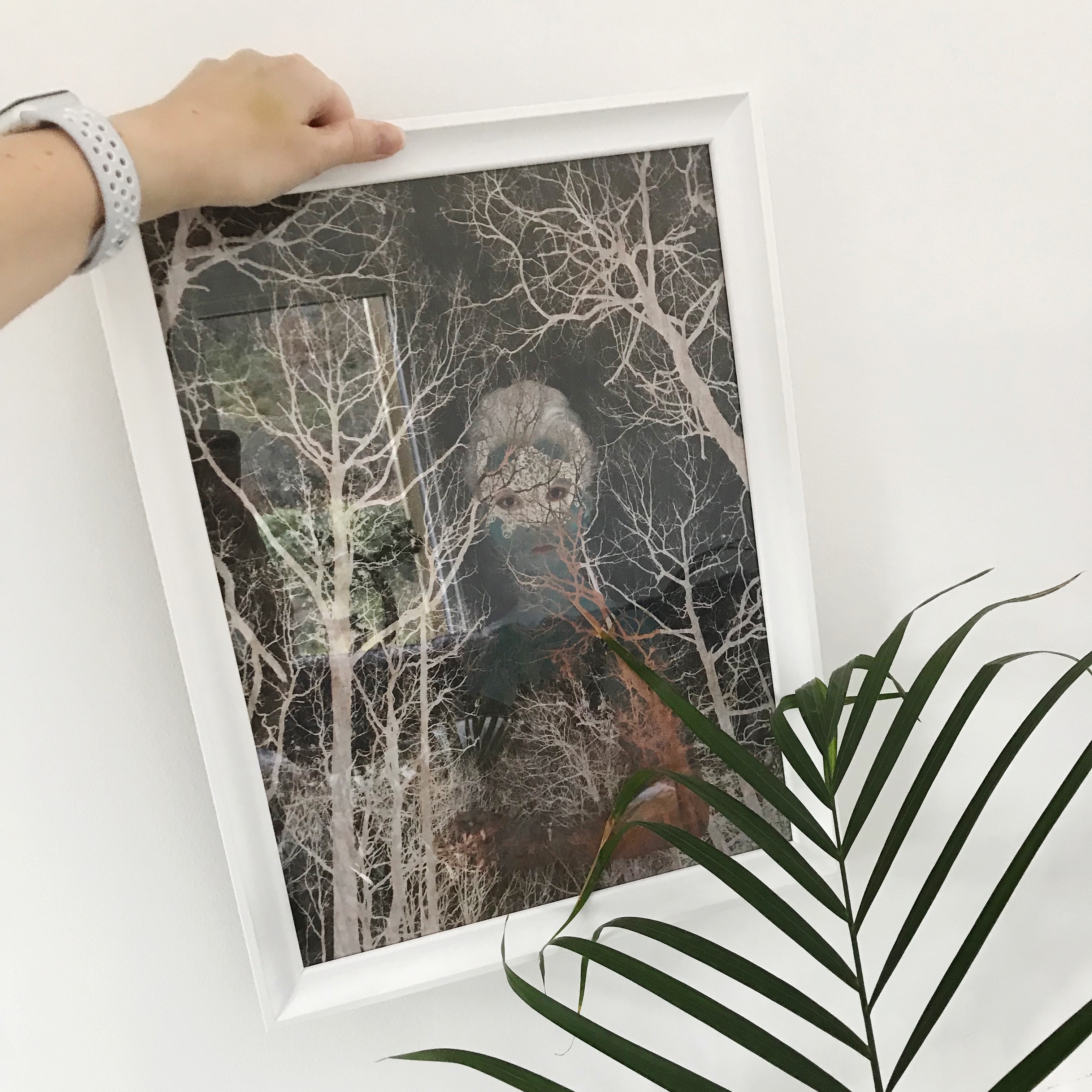 I started to play and experiment with layers and colors and I also did some painting in Photoshop. And what a thrill it was to see these portraits come to life. Such different art from my previous work. And it was so much fun! And I love colors so much. Maybe the white and grey times are over? Just time will tell…
I had to test print this one an the frame it. Its a good way to see what paper I want to use and if I have to fix things I don't like before I decide to sell fine art prints of a artwork or not.
I'm going to hold the rest of them them for myself for a while but here is a sneak peek of one of them.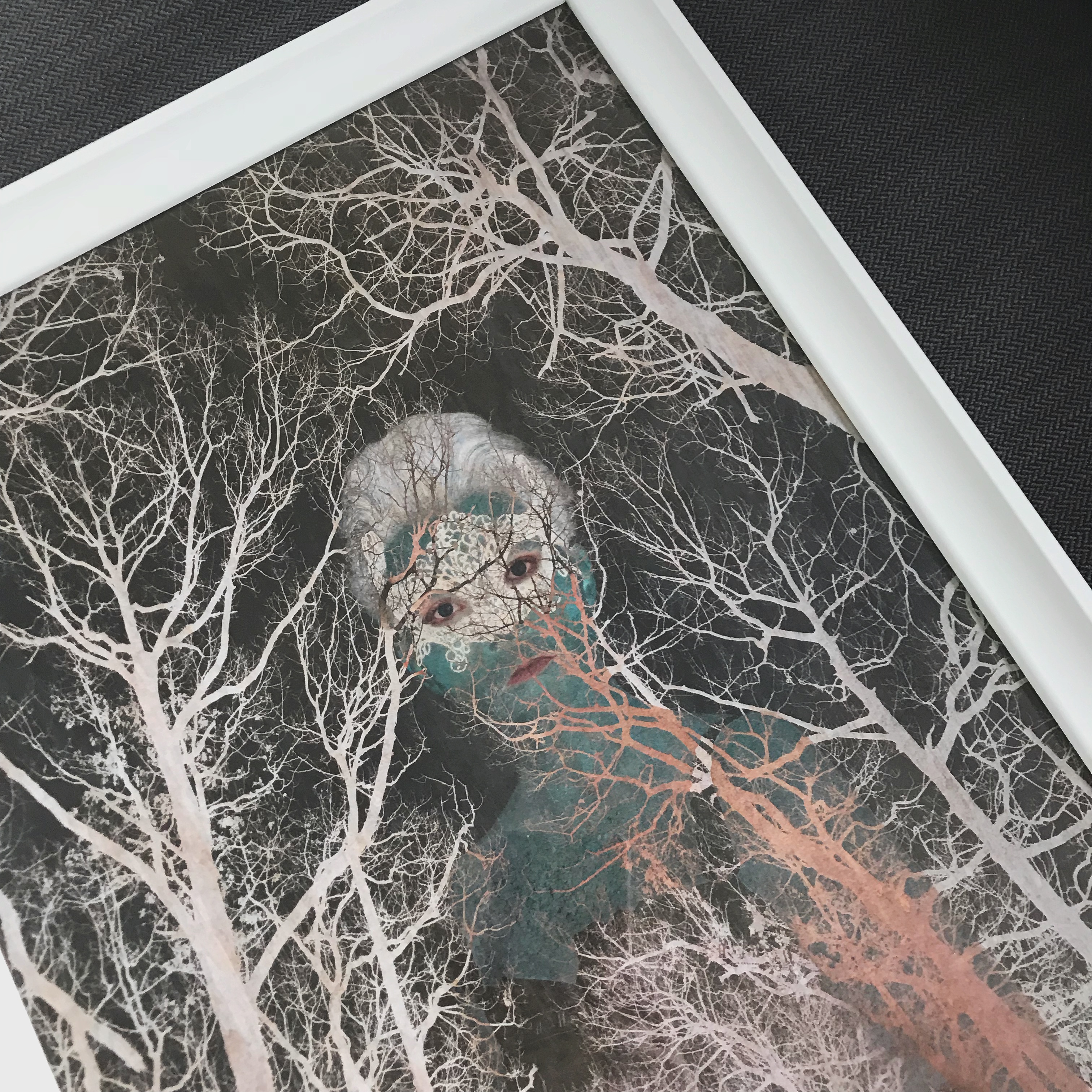 Always remember to evolve as an artist!